Motorbike Racing PS2 Games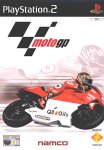 Moto GP
Grand Prix explodes onto PlayStation 2 with Moto GP, a challenging racing sim which blends the speed of Ridge Racer with the realism of Gran Turismo. Fully licensed and featuring all the official teams, bikes and riders, Moto GP contains stunningly detailed circuits and genuine trackside scenery that bring all the atmosphere and tension of the real thing to your TV screen. But this game isn't just about pretty graphics and fast machines. It's also about the challenge of controlling a high-speed vehicle and beating off the competition as you test your racing skills to the limit. Fast, furious and thrilling, Moto GP is the ultimate speed-fest.
Features:
Official licence of the FIM World Motorcycle Championship

Real tracks, teams, and riders

Challenge mode--54 challenges with rewards to unlock

Season mode offering mid-season transfers

Race against the clock, your previous best time and the odds

Fantastic replay mode that looks almost as good as watching on TV

Detailed bike and circuit graphics with genuine trackside scenery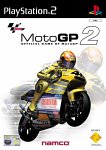 Moto GP 2
Experience the thrill of true-to-life 500cc motorcycle racing in Moto GP 2. Officially licensed from Dorna Promocin del Deporte SA, the sports marketing company behind the FIM World Motorcycle Championship, the game includes real riders, circuits, and motorcycles. With 5 game modes, 32 authentic bikes and actual race courses, the game captures the intensity of going head-to-head against the best riders in the world. You can also take on a friend in head-to-head mode. New features include 10 tracks, updated season stats, new weather conditions, tyre options and more.
Features:
True-to-life 500cc motorcycle racing

Officially licensed from Dorna Promocin del Deporte

Real riders, circuits, and motorcycles

5 game modes and 32 authentic bikes

1-2 players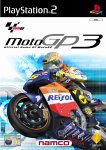 Moto GP 3

Moto GP 3 is the third in Namco's series of track-based bike racers, and it's easily the pick of the bunch. Although the game originated in the arcades, this PS2 version is primarily a realistic biking simulation. Outside of the game's Arcade Mode, it's important to learn how best to shift your rider's weight, and it's vital that you discern when to use front brakes and when to pull the back brakes. You can lose control even on a straight section of track--it's that realistic. The great thing is, though, that Moto GP 3 can with sufficient practice be mastered by players of any skill level. And when it is mastered, it's an absolute scream to play.

Graphically, too, it's quite sublime. Real world tracks such as Estoril, Suzuka and Paul Ricard are depicted smoothly, with such attention to detail that you could squint and easily fool yourself into thinking you were watching TV coverage. Even engine noises have been honed to near-perfection. Each bike sounds distinct--exactly like its real-life counterpart.

Sequels often aren't worth bothering with if you have an earlier version of the game in question, but Moto GP 3 is a sequel that improves upon its predecessors in every way. And what's more, it brings all-new features into the equation--such as a gripping four-player split-screen mode and a front/back braking system on all of the game's many new bikes. Biking fans will be in heaven; others will be transformed into biking fans by Moto GP 3's high-speed thrills

Features:
Fast-paced arcade racing with realistic visuals

More tracks and new controls

Up-to-date official teams, bikes and riders

TV-style replays

New cockpit view

New modes including two-player Grand Prix and four-player mode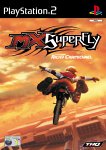 MX Superfly
MX Superfly Featuring Ricky Carmichael, the latest edition of the popular motocross sim, offers an expanded freestyle mode with more mini-games, tons of arenas and wide-open worlds with secret areas to explore. You can ride as Ricky Carmichael or one of 26 other pros in the all-new roster of real riders from the 125 cc, 250 cc, and freestyle ranks, pulling Tsunamis, Rock Solids or other signature moves. The new Stunt Track Editor allows you to build your own ramps, jumps and obstacles to test the limits of your bike. You can also create a rider, choose from big-name sponsors, pick equipment from any of the six major bike manufacturers and use authentic gear. The better you are, the more stuff you can buy. The game features 22 motocross, supercross, amateur and freestyle tracks, and lets you compete in Loretta Lynn's championships, the Outdoor Nationals, the FreeRide Moto-X Championships and the THQ US Open. Reap the rewards of racing through an entire season of SX and MX action--upgrading your gear and bike along the way--compete in the all-new freestyle career mode and dazzle the crowd with new tricks and slick manoeuvres, or simply ride the open terrain searching for secret areas without the burden of competition
Features:
Tons of arenas, wide-open worlds, and secret areas

Expanded freestyle mode

Build your own ramps, jumps, and obstacles

All 6 major bike manufacturers

Ride as Ricky Carmichael and 26 other pros

5 different multiplayer modes